PTACs for Renovations: What You Need to Know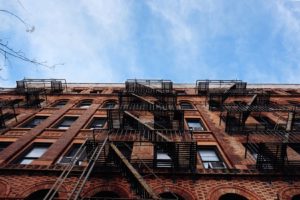 What is a PTAC Unit?
PTAC stands for: "Packaged Thermal Air Conditioner"
It's a kind of heating, venting and cooling (HVAC) system that goes through the wall with vents leading directly from the interior to the exterior of a building. In contrast to central air conditioning, which relies on a duct system routed throughout a home or a window a/c, the PTAC allows consumers to get complete control over a room's climate in one, condensed "package."

Who Are PTAC Units For?
You've probably used a PTAC unit without even realizing it. If you've ever adjusted the thermostat in a hotel, hospital, college dorm or a historic building, chances are it was connected to a PTAC. They're an attractive alternative to central air because they're more sanitary, cost effective and energy efficient and in cities like New York, they're the HVAC unit of choice because they allow for a greater degree of climate control and are well-suited for apartment dwellings.
How Does a PTAC Work?
A PTAC unit can distribute both warm and cool air. For cool air, the compressor pumps refrigerant to cool the coils. Once the coils are cool, they attract heat and humidity in the environment and exhaust them to the exterior of your home. For heat, this process is reversed by pumping refrigerant to heat the cools, which attracts cold air and displaces it with warm air. The warm air is usually generated by the building's water system, which the PTAC unit needs to tap into.
Every PTAC installation or replacement requires a few key elements:
Power
An Outlet to the Building Exterior
A connection to the building's water system
A Heating Coil
Cabinetry or angled slats called louvers
How Long Should a PTAC Last?
Just like a car, air conditioning systems require routine seasonal maintenance to ensure there is no undue stress on the machines and to prevent a sudden malfunctions. A recent industry survey revealed that with proper care, PTAC units could last up \ to ten years, but advancements in energy efficiency and smart technology may entice consumers to replace them every 5-7 years.
The benefits of a fully functional PTAC system cannot be understated. It provides consumers with a highly efficient, compact and intuitive way to control climate in their own homes. And getting your unit serviced regularly by a seasonal professional is an absolutely essential part of owning a PTAC. Because these kinds of systems patch into building water systems, there is a chance it could clog up and eventually get blocked. If this occurs, the system can flood and cause damage to your property, your building or neighboring apartments.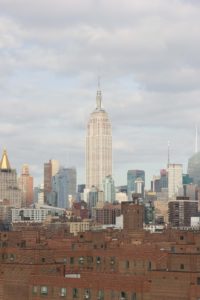 How to Choose the Right PTAC Unit for You
The most important factors to consider when deciding on a PTAC unit are British thermal units (BTUs), Energy Efficiency Ratio (EER), and cooling amps.
BTUs
We use inches, yards, miles, ounces and liters every day, but one unit of measurement no one is familiar with is the British Thermal Unit, also known as the "BTU." BTUs describe the amount of heat needed to raise one pound of water by one degree Fahrenheit. When it comes to PTACs, BTUs are used to measure the amount of heat a system can remove from a room per hour. This means that the size of the room you're looking to cool is very important to factor into your decision. If a given area is particularly large, you might need two PTAC systems to work in tandem and ensure the room's temperature is distributed evenly.
To determine the amount of BTUs you'll need to achieve the ideal temperature in a given room, you'll need the square footage, ceiling height and a quick assessment of the insulation quality. Take a look at this useful calculator to help you determine how many BTUs are needed to cool the room you're renovating.
EER's
The EER is calculated by taking the BTUs and dividing it by the amount of energy it requires (measured in watts). The higher the number, the more efficient (and cost effective) the system. A PTAC unit with a higher energy efficiency ratio will likely be the more expensive option–in the short run. Over time, more efficient systems will pay for the difference in price by lowering electric bills. They are also more environmentally friendly than those with a low EER.
Aside from the technical specs, consumers also need to weigh the practical qualities of what they're looking for in a heating and cooling system. If the PTAC unit is for the living room where a family tends to hangout, a hardier system might be necessary. If it's for a child's bedroom, a quieter system might be ideal. Each PTAC model has its own strengths and it's important to factor in your own needs in addition to the technical details.
What PTAC Units Are Available from Stanley Ruth?
Stanley Ruth stocks top of the line PTAC units by LG, Friedrich, Ice Air and Islandaire.